We started a little tradition at The Squad a few years back. It's amazing how time flies. We said we'd sum up the year in a fun way. We'd come up with some stats, memories and the like that helped us remember the year and put it in the books so to speak. We decided we'd create an infographic, that we'd turn into a physical poster on the wall, that we'd animate into a video and then publish it all to our blog.
Well, it's that time of year for the 2022 Year in Review!!!
Amazingly, we've stuck to this tradition for several years now. It's easy to let things like this slide when things get busy or a little chaotic, say like the past 3 years. Kevin Peterson, our VP of Operations, floated the idea to have this year's poster mounted by our client conference rooms (EPIC and SAGA) and then for posterity we'd hang the previous years upstairs in the loft, where our creative team does their thing – day in and day out. Well all of a sudden we looked up and an entire wall in the loft is covered with Year In Review Posters.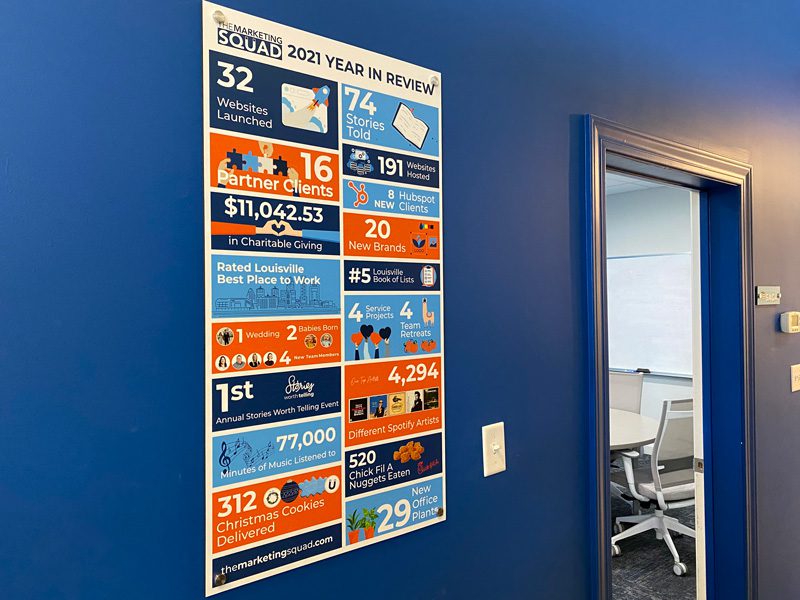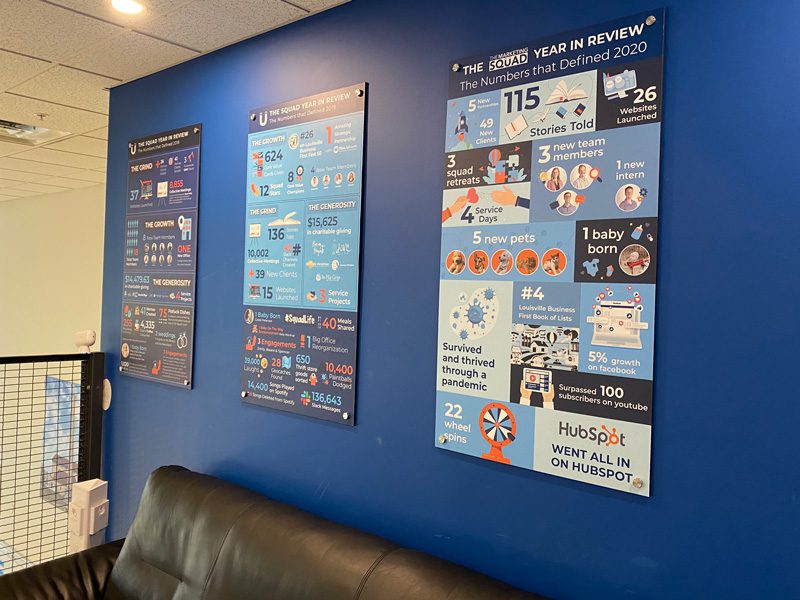 I'm all for tradition in some instances, like The Masters golf tournament. I mean come on, it's the tradition unlike any other. Does it get any better? At other times, I'm all for new and refreshing ideas that go against the grain and slay the sacred cows. Well, this is one tradition that made the cut. 
At this point, let's cue the band. The video and graphic tell the story better than more words from yours truly. 
Motion Video
Infographic Sign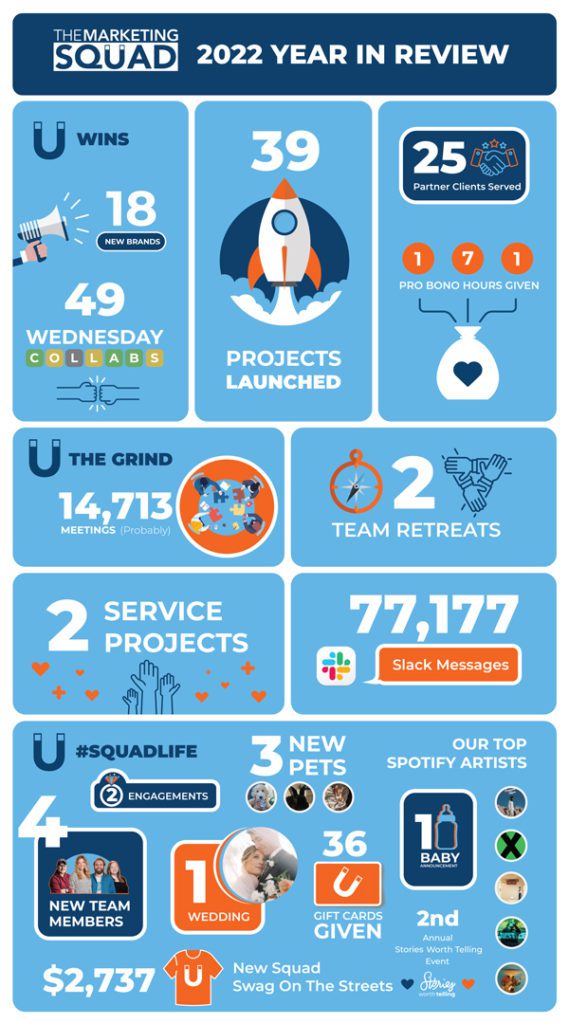 What traditions do you have in your business? Which ones should you keep and which ones should you kill? 
In a coming post, we'll talk a bit about 2023 – trends we're seeing, plans we're making, and how that affects your business. Stay tuned!