Why Does Quality Web Design Matter?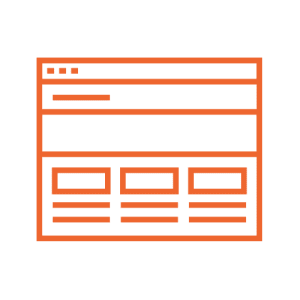 Your website can no longer be a glorified brochure. It must address your prospects' pain points, provide them with useful information, and allow them to effortlessly engage with your team. This is no easy feat. A high performing website is the direct result of an effective marketing strategy, impactful design, engaging content, and robust development. Without the synergy of these key ingredients, your website will fall short of expectations.
How well is your current website performing?
Our approach to web design development
Your site should be the place for prospects to learn about your product or service, gain trust through the content they consume, and react through appropriate landing pages and forms.
With these things in mind, The Marketing Squad takes a realistic approach to web design, keeping user flow and layout key in helping your business generate leads online.
Choosing the right platform for your website
WordPress and HubSpot are our tried and true website platforms. Both allow for design that wows and offer powerful tools that turn your website into a marketing machine. Our team will help you choose the right platform for your business based on your marketing and sales goals.